Interior inspiration and tips directly from Copenhagen.
A CHIC PINK OFFICE
Pink is flamboyant, chic and flattering for the eye, and thus pink-hued interior has become increasingly popular. As the color has mutated into shades of beige with only a hint of pink, a peach-coral hybrid and a vivid Barbie-pink, there is no reason not to embrace the tones and create an all pink interior.
At Normann Copenhagen we can't get enough of these trendy pink tones. Liven up your office by choosing a playful pink color for the walls and let your office interior aspire to creativity.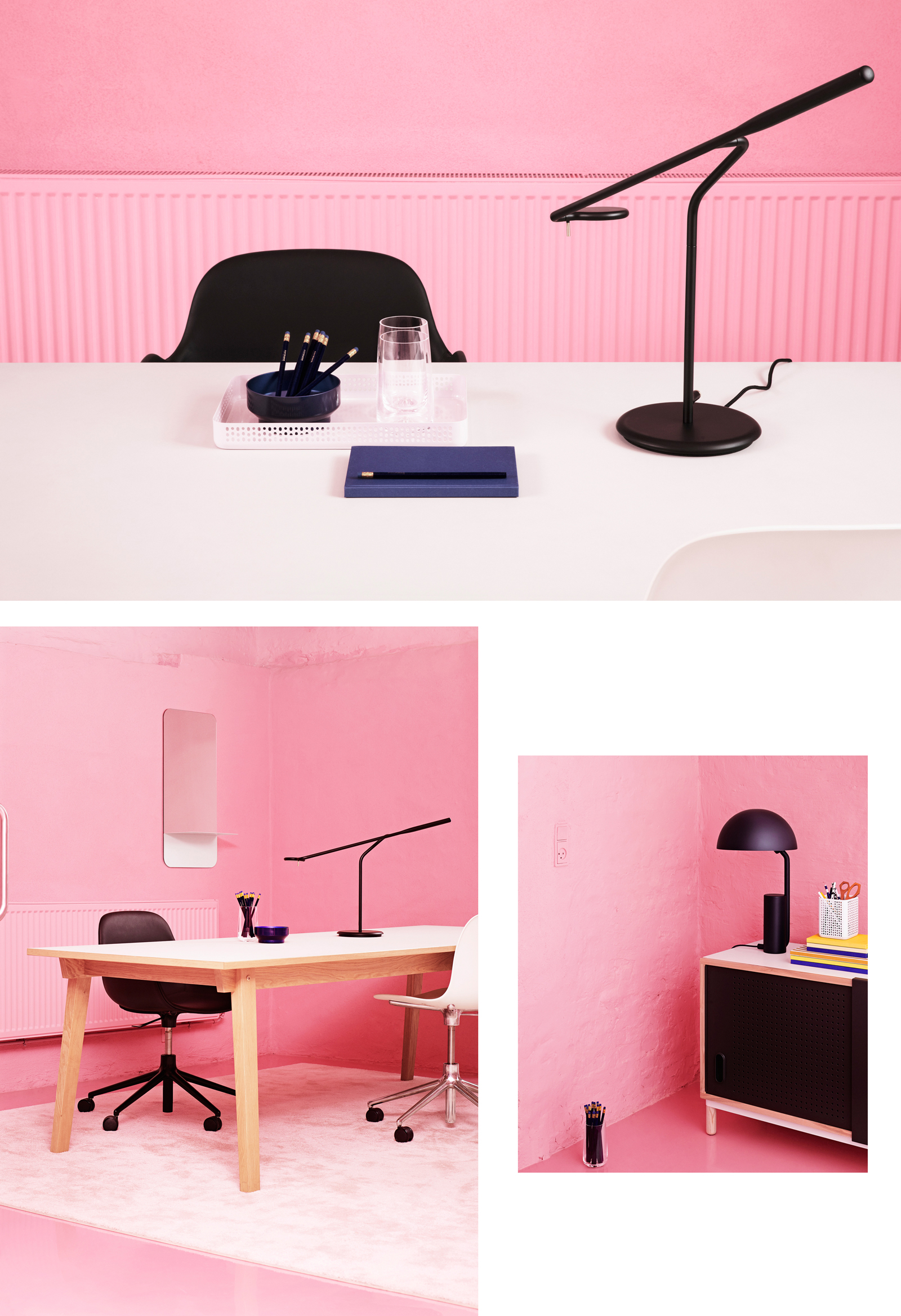 A pink office exudes modern elegance. 
Pink is often equated with passion and vibrancy, which makes it an ideal color for an office upgrade adding a lively expression. 
Bring in wooden furniture to add warmth to the office, and use monochrome black and white accessories and furniture to create an elegant, fashionable contrast.
Be bold and confident and let this be mirrored in a full pink office interior or let a pink sofa be an impactful stylish centerpiece. Or incorporate pink accessories that will make a fashionable statement and liven up any work space. With pink there really are no limits!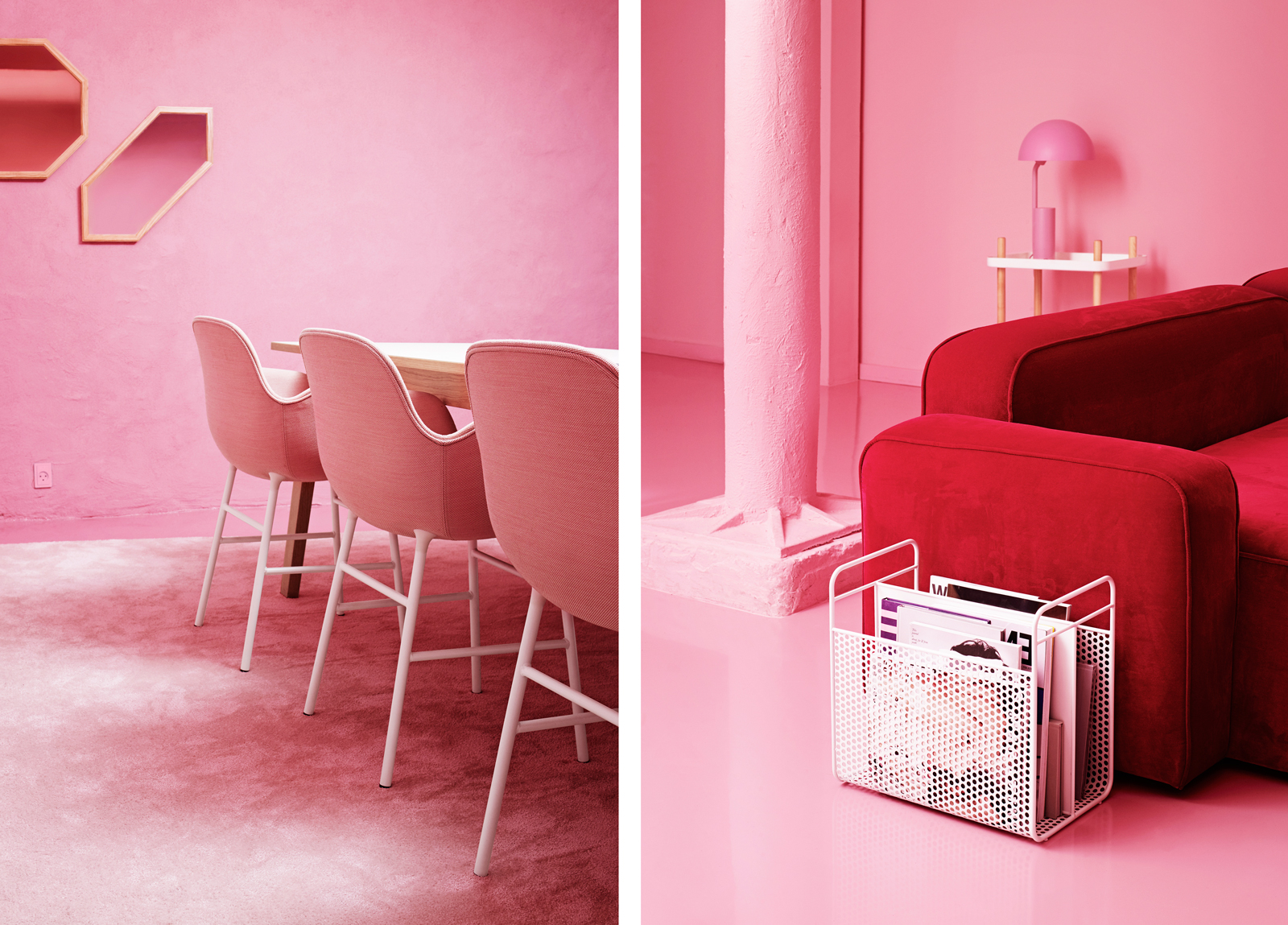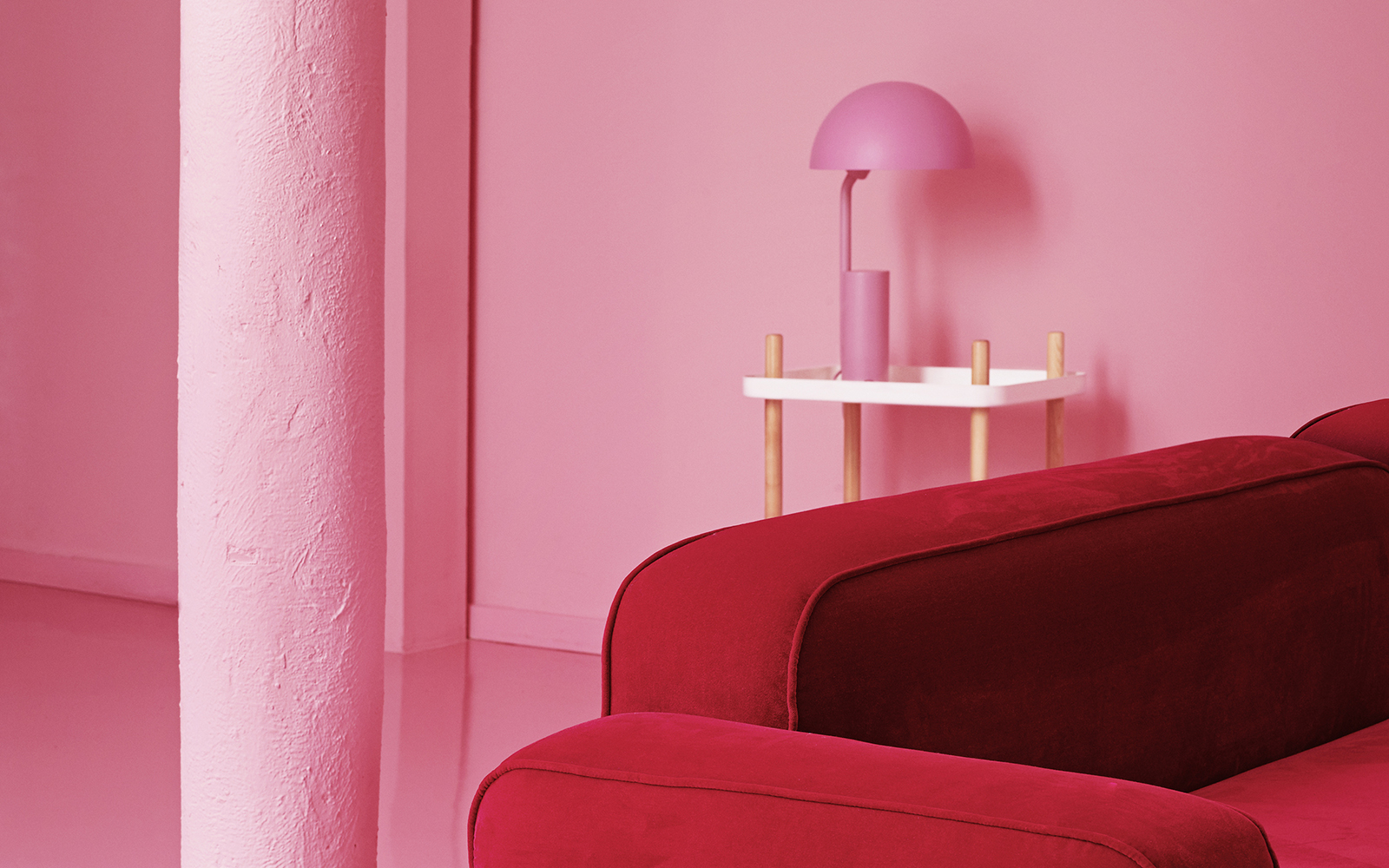 Form chairs in pink upholstery and the Rope sofa in alluring red for a fashionable office.

A pink office interior is flamboyant and vibrant, allowing you to immerse into creativity and brain storming on new ideas. 
Keeping it pink and playing with texture and tone will not make the pink color overwhelming, but create a harmonious feeling in the room. The softness of upholstered furniture in pink hues accentuate and balance the tone on tone, creating a soothing feeling.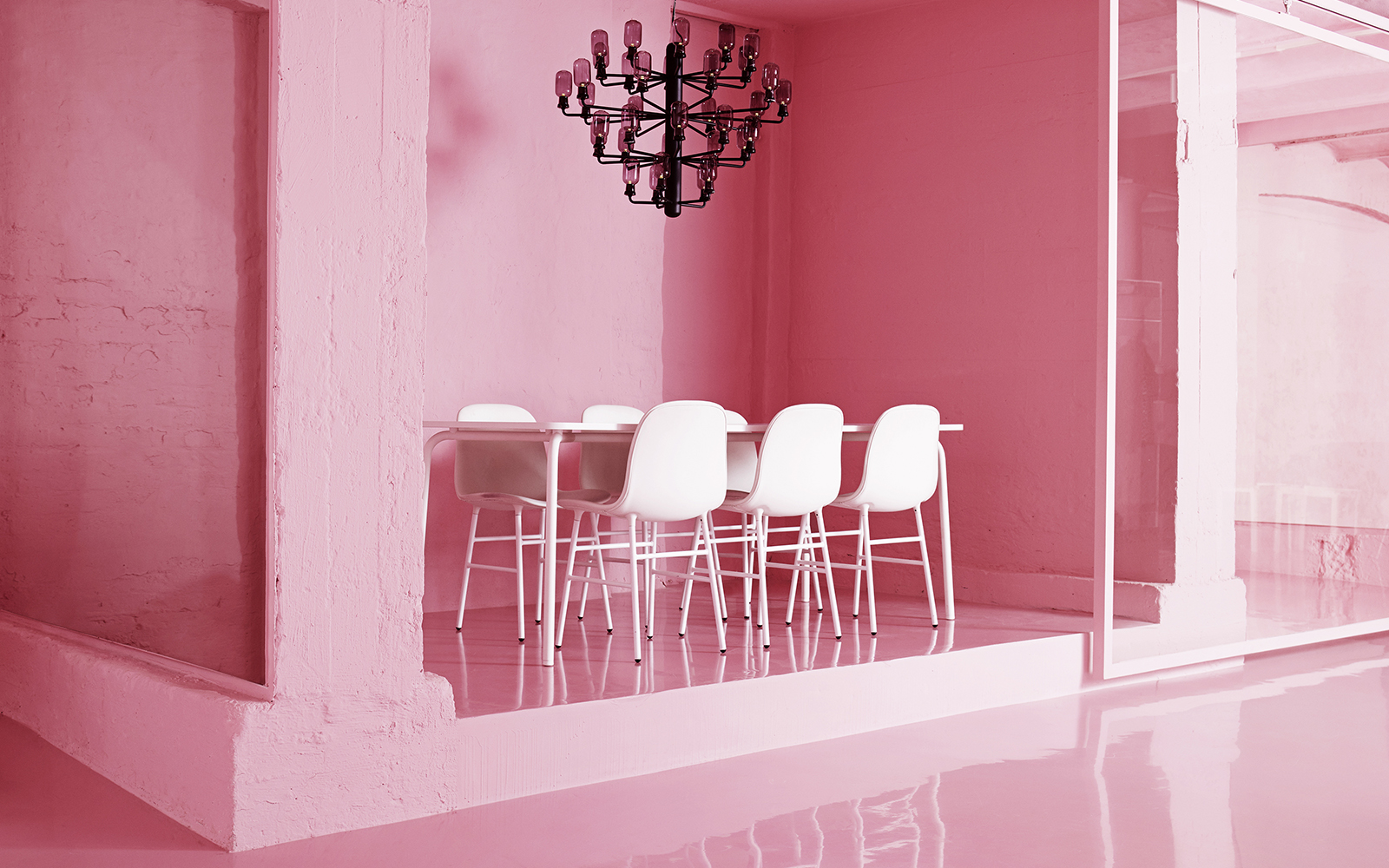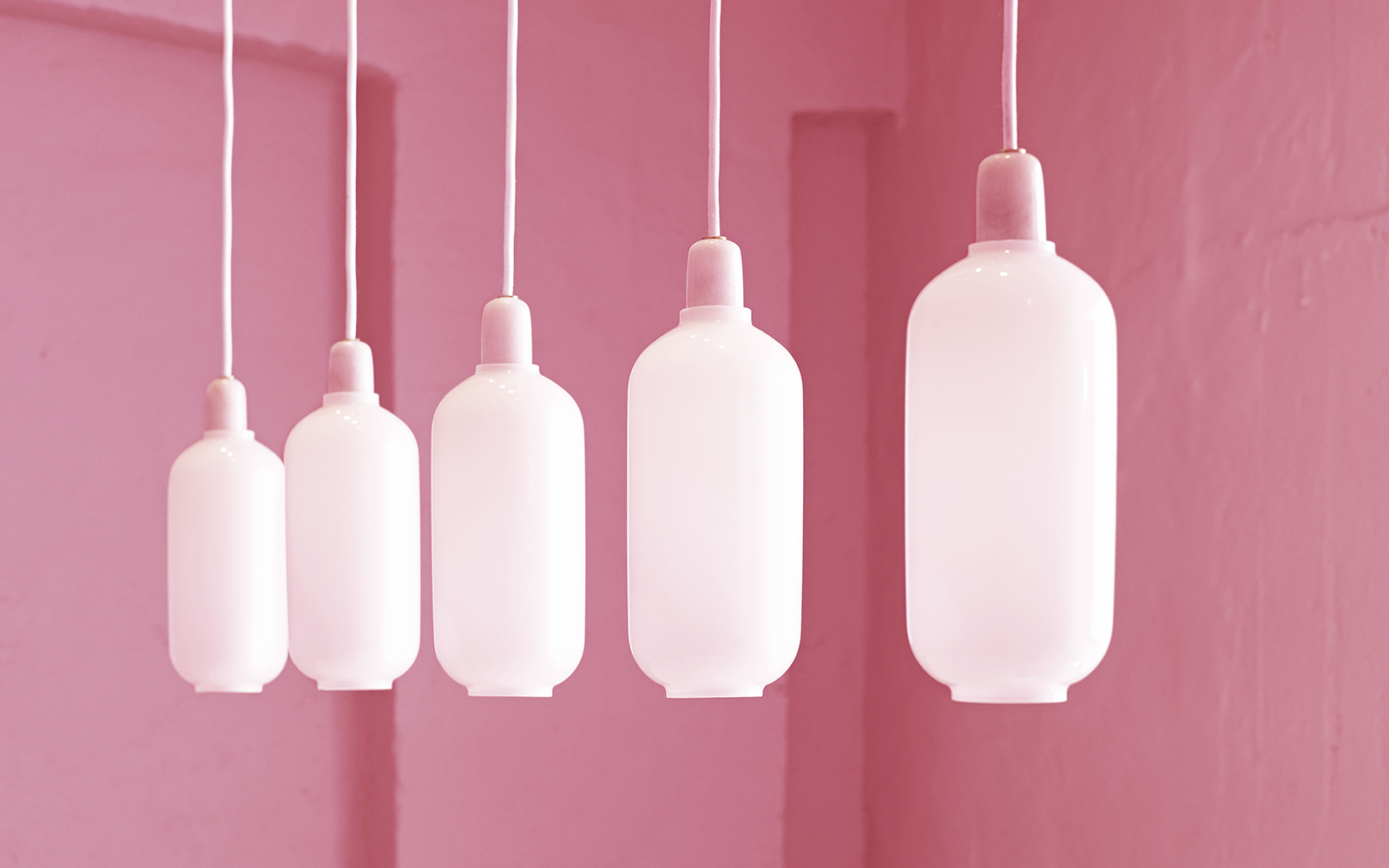 Amp chandelier and Amp pendant lamp in glass and marble by Simon Legald.

The dazzling combination of white and pink leaves you with a pristine expression. Let white glass and marble Amp lamps and crisp white Form chairs illuminate and intensify the pink color in any meeting room or workspace. 
Bringing in elegant, clean design in glass and metallics in a cool pink room will make the pieces stand out prominently, adding a clean and yet characteristic expression to the pink walls.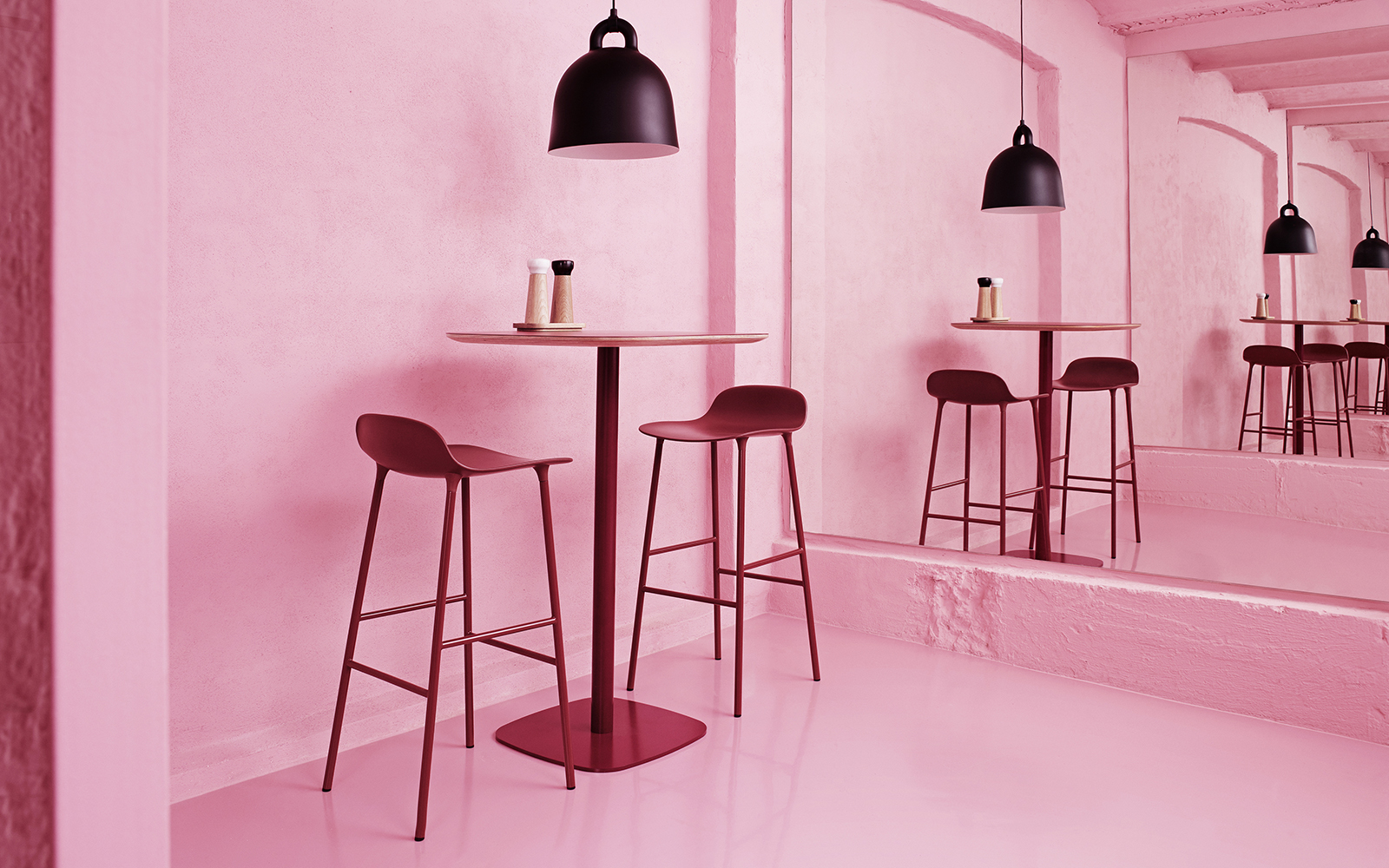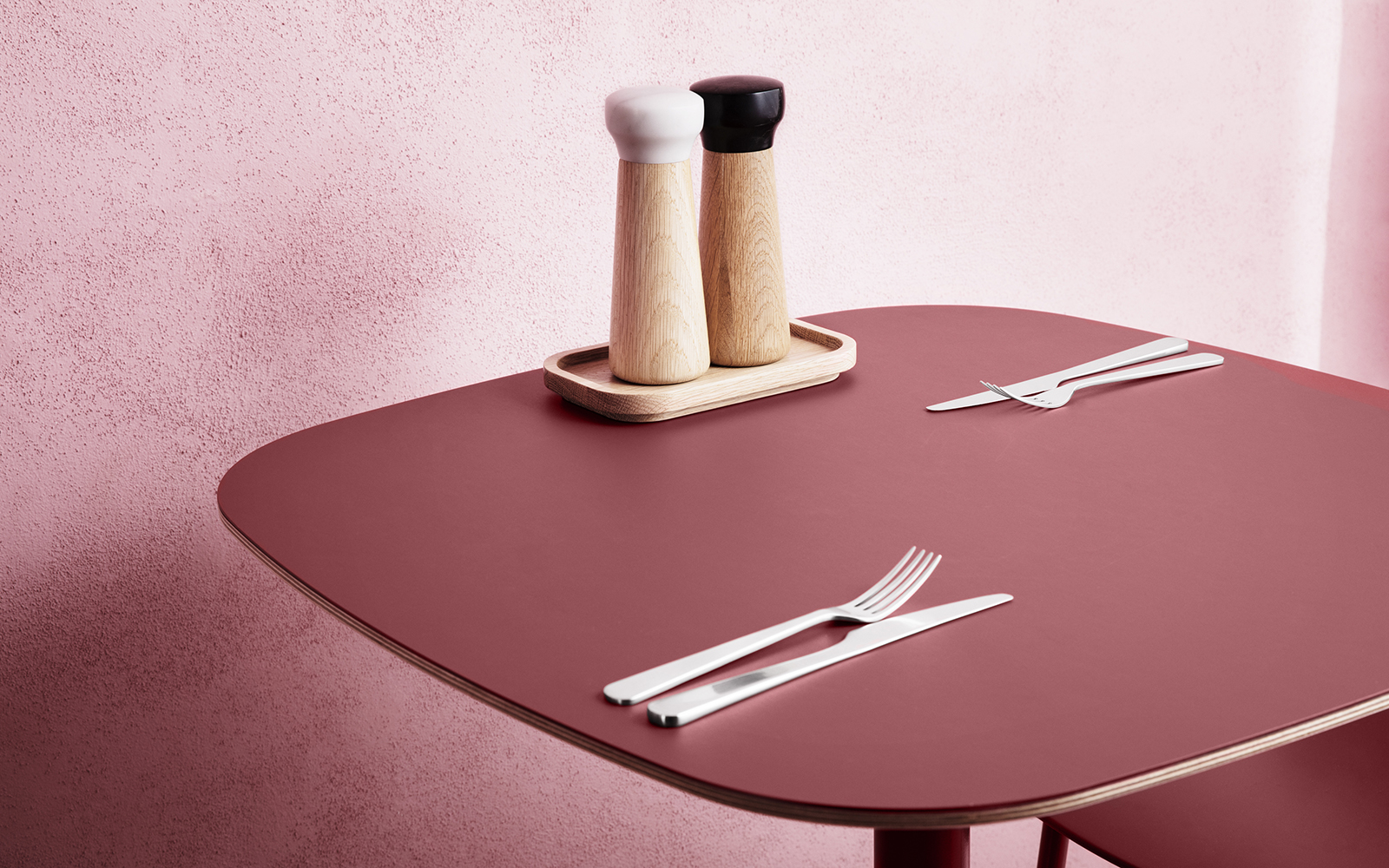 Form barstool and table designed by Simon Legald.

Shadier tones of pink and dark red radiate warmth and create an exciting, energetic color combination for a fashionable workspace. The elegant Form barstools and high Form bar table keep the expression minimalistic and modern.
The match of soft velvet and alluring pink resonate as the epitome of modern. Velvet has a tangible softness and accentuates the visual softness of a pink interior. Lounge furniture in velvet will simply highlight the quietude and create room for thoughts and relaxation in a busy office space.