Normann Copenhagen book recommendation
What constitutes contemporary Danish design? Design researcher Lars Dybdahl answers this question in his latest book venture 'Danish Design Now'. The book is accompanied by a design exhibition in Copenhagen's Design Museum Denmark.
Danish Design Now offers a comprehensive study of Danish design and provides the reader with a solid understanding of the origins and values that define contemporary Danish design.
 
Normann Copenhagen is mentioned throughout Dybdahl's comprehensive study of contemporary design, as one of Denmark's design companies that has been on the forefront of the recent design developments in Denmark and an important part of defining contemporary Danish design.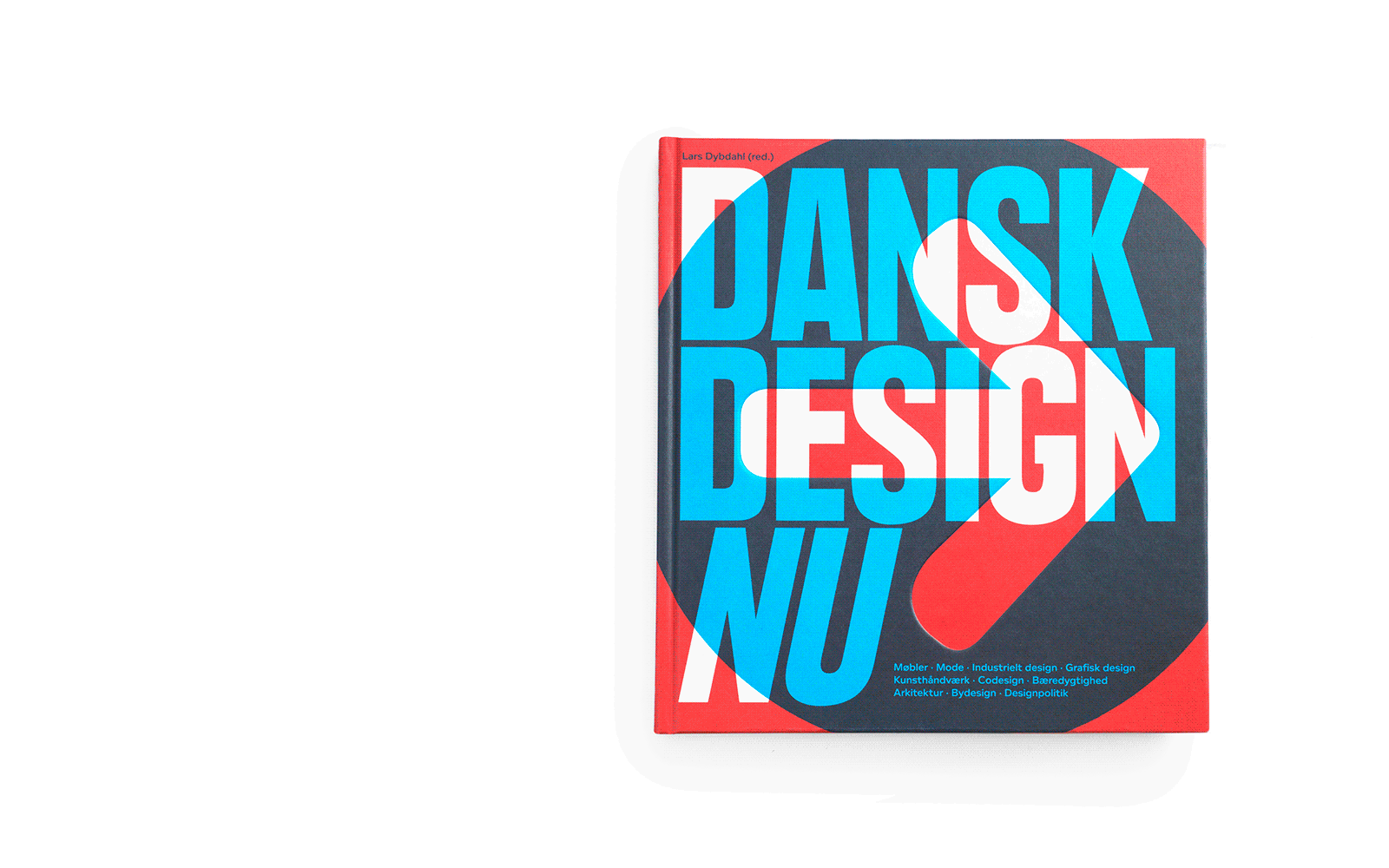 THE DANES AND INTERIOR DESIGN
 
Danish Design Now takes its starting point in a reflection the Danes and their love for furniture. Danes have a reputation of having a very special relation to their homes and their interior. 
 
Some say this is due to the Danish tradition of hygge, which refers to a special Danish way of enjoying the small pleasures in life like good food or good company, or simply good design. Others say it is due to the Danish climate which compared to warmer hemispheres holds Danes at home in the comfort of their families. 
 
Others again claim the Danish welfare model to be an important factor in Danish living culture. Whatever the reason may be, it holds to be true that Danes have some of the world's highest spending on home and interior - which shows in their often fashionable apartments.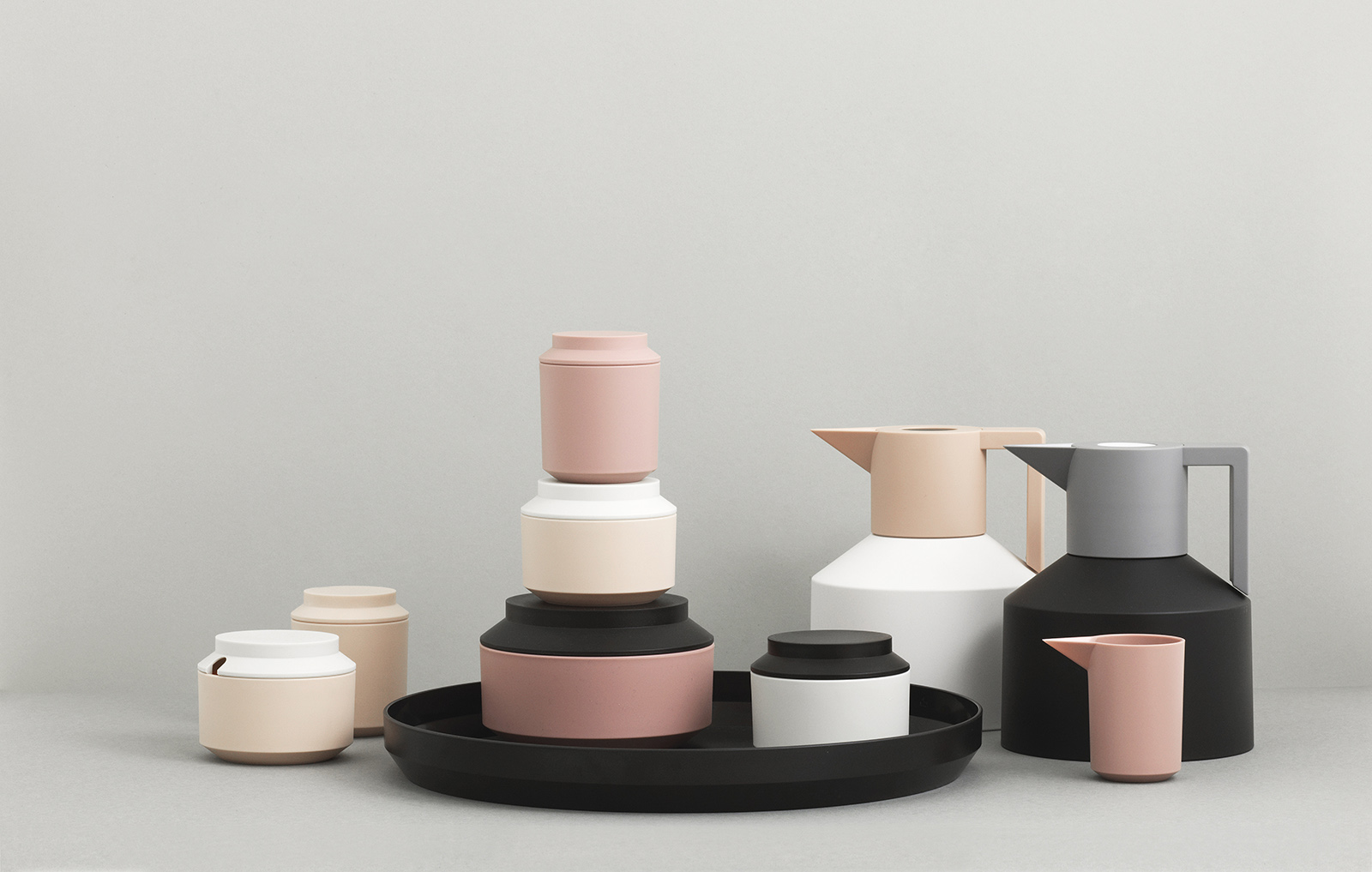 Geo series, designed by Nicholai Wiig Hansen in 2013. 
A NEW TAKE ON DANISH DESIGN
 
After the Golden Era of Danish design during the first half of the 19th century, Denmark's design scene has shifted to a new design language. This change was spearheaded by a handful of newly established Danish design companies, ready to make a change. 
 
The book presents Normann Copenhagen as part of this new design movement, and as a company whose ambition has always been to showcase new and unconventional design that would allow customers to furnish their homes in new ways. 
 
Through use of unexpected colors, unusual shapes, new materials and a pinch of humor, Normann Copenhagen has given the word Danish design a new twist. Home decor and furniture designs by young and upcoming designers from Denmark have since been sold online and in physical stores worldwide.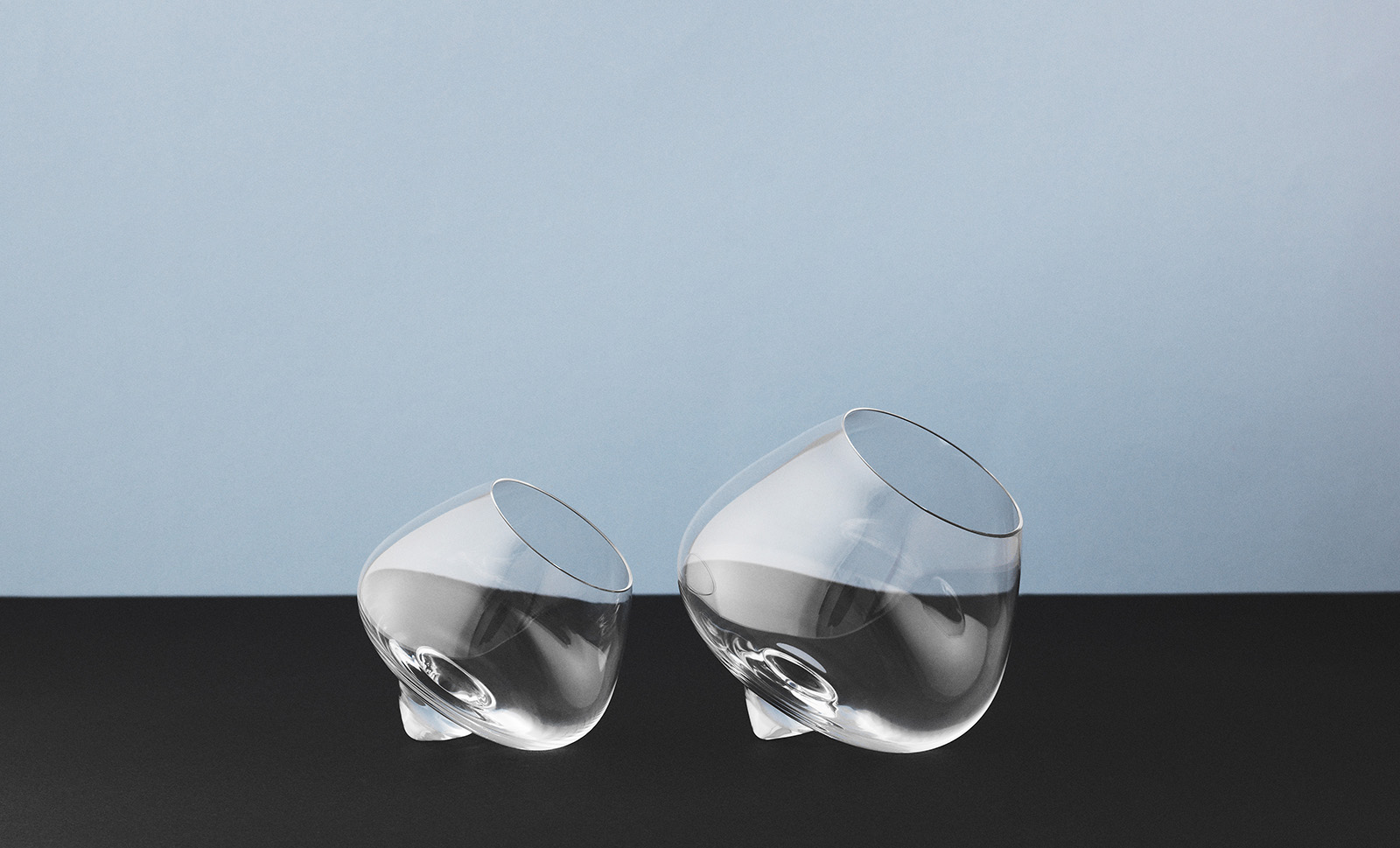 Cognac glasses, designed by Rikke Hagen.
STORYTELLING AND HUMOR
 
The book also highlights a storytelling dimension that has evolved in contemporary Danish design, which often revolves around humor. An example of this is the Mormor series, designed by Gry Fager. 
 
The series of cups, plates and other kitchen items plays with the cliché of the traditional kitchen towel and transforms its reference into a modern interpretation. Mormor, which is Danish for grandma, conjures up memories about past days and speaks to the emotions. 
 
Gry Fager's fondness of patterns and prints, taken from the world of textile design, moved her to create this series of functional ceramic objects with clear references to old fashioned embroidery techniques.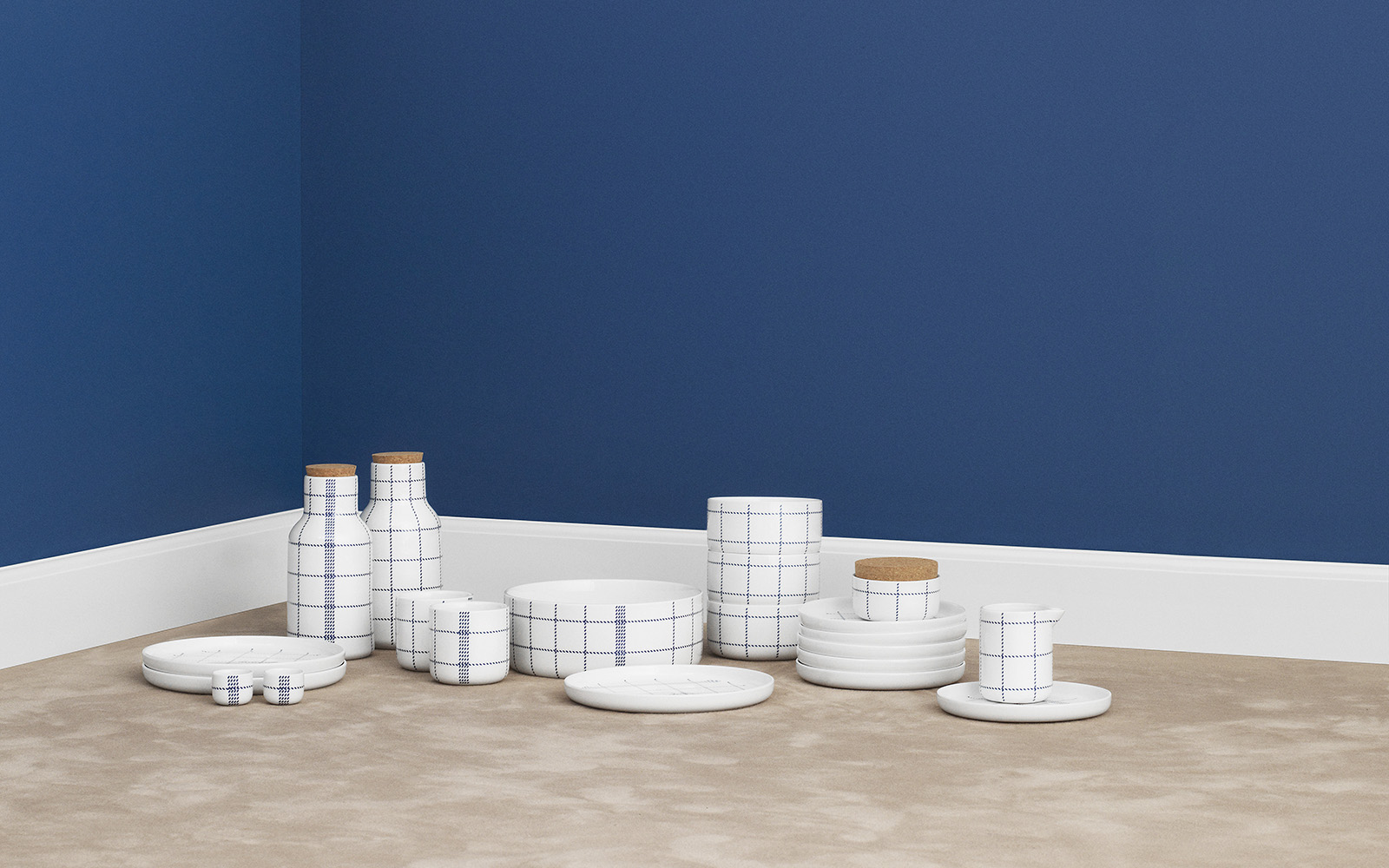 Mormor series, designed by Gry Fager.
The book has also been turned into a permanent exhibition at Design Museum Denmark. If you have the chance, go visit the exhibition with the same name: 'Danish Design Now'. 
 
You'll be able to explore a wide range of contemporary Danish design, including 300 designs from within furniture, product design, graphic design and fashion design, as well as design for public spaces.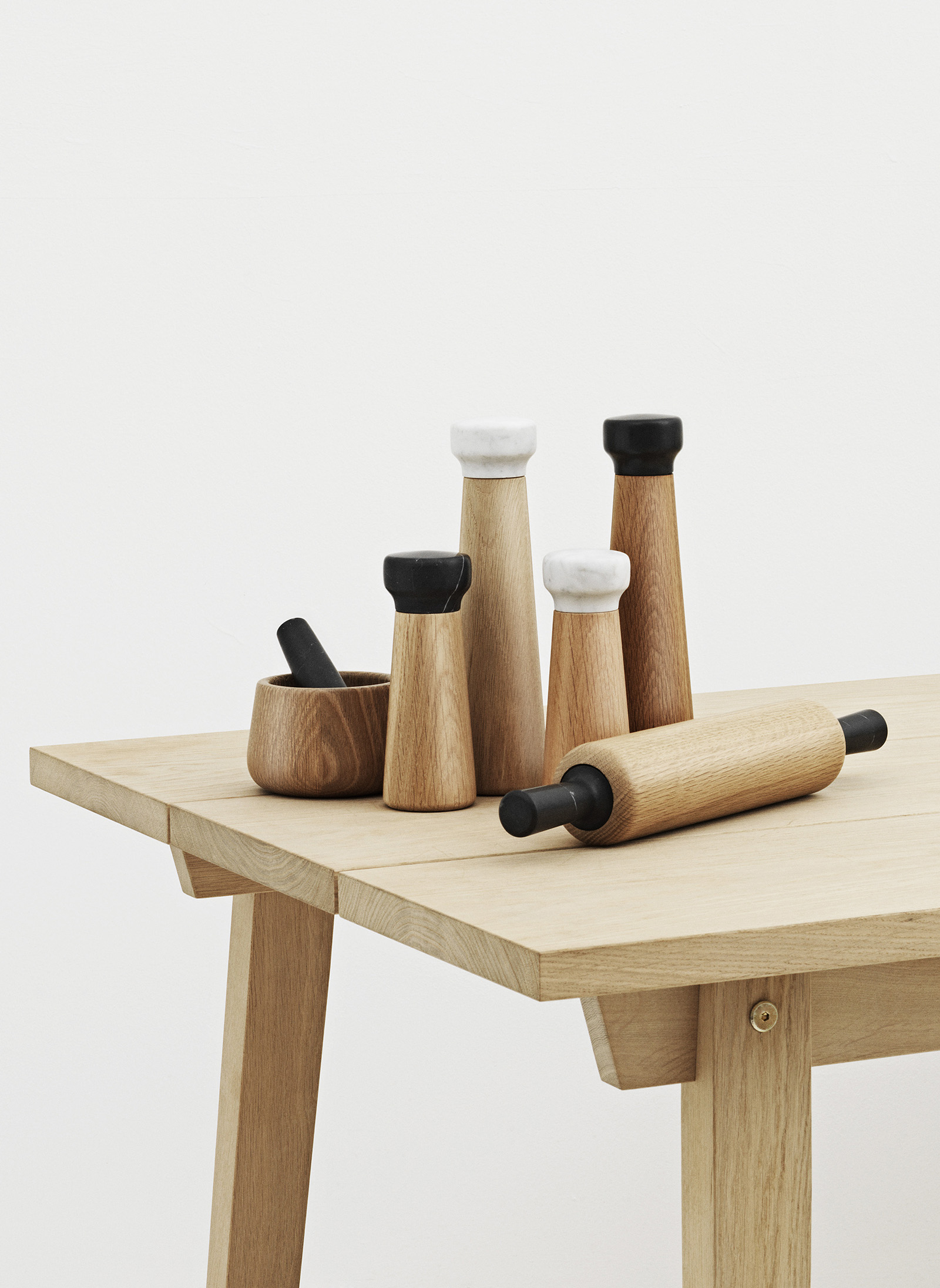 Craft series, designed by Simon Legald in 2013.
The book Danish Design Now is avilable to order by request only. the price is €55. If you are interested in a copy please send us an email