The collection gets an upgrade full of colour and fun.
As now expected this time in the year, Danish design brand Normann Copenhagen has launched their new products for the second part of this 2017.
Day wall clock
Designed by Simon Legald, "a minimalist wall clock with an iconic design and understated elegance", available in different colours. Gives a modern, yet serious feel to your space.
Salon tray 
The combination of classic materials with modern design makes these trays one of my favourite products of the new collection. Use the trays to carry drinks and snacks from the kitchen to the living room, dining room or garden, or just leave them out for storage and decoration.
One Piece Organizer
Design Duo Yuue has come up with a smart and decorative storage solution for the office, crafted from a single piece of material. The One Piece organizer's various slots meticulously store your office tools and turn the job of keeping things neat and tidy into a fun experience.
There are three variations of One Piece:
'The Classic' is designed for everyday office work, with space for different-sized pens, a ruler, cards, notes, scissors, paperclips, you name it! 
the 'Architect' for creative souls, with room for bulky marker pens, drawing materials and a calculator.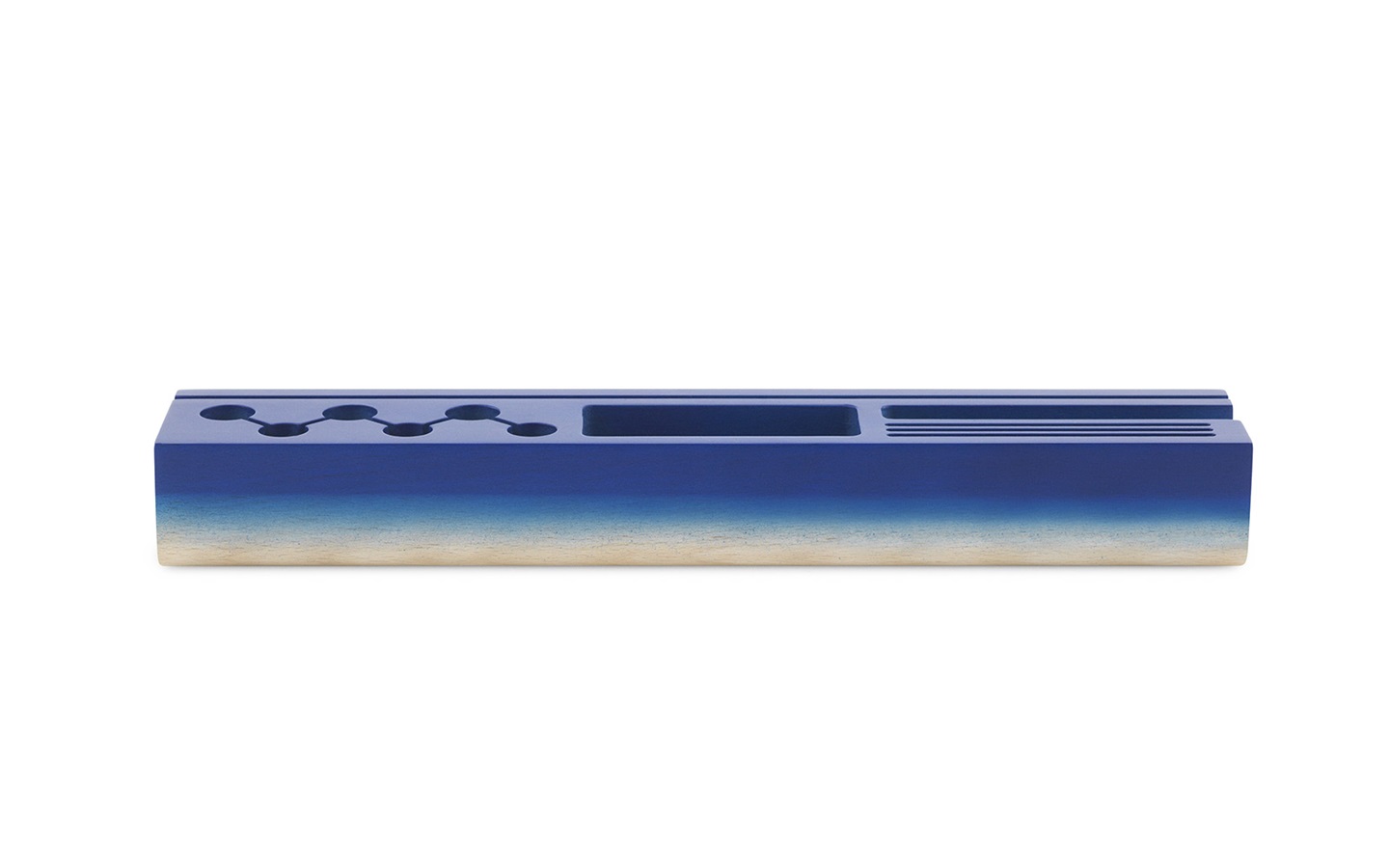 And our favourite
 'the Geek' for those who can't go without their electronic gadgets; it can hold, among other things, a phone, a tablet and batteries.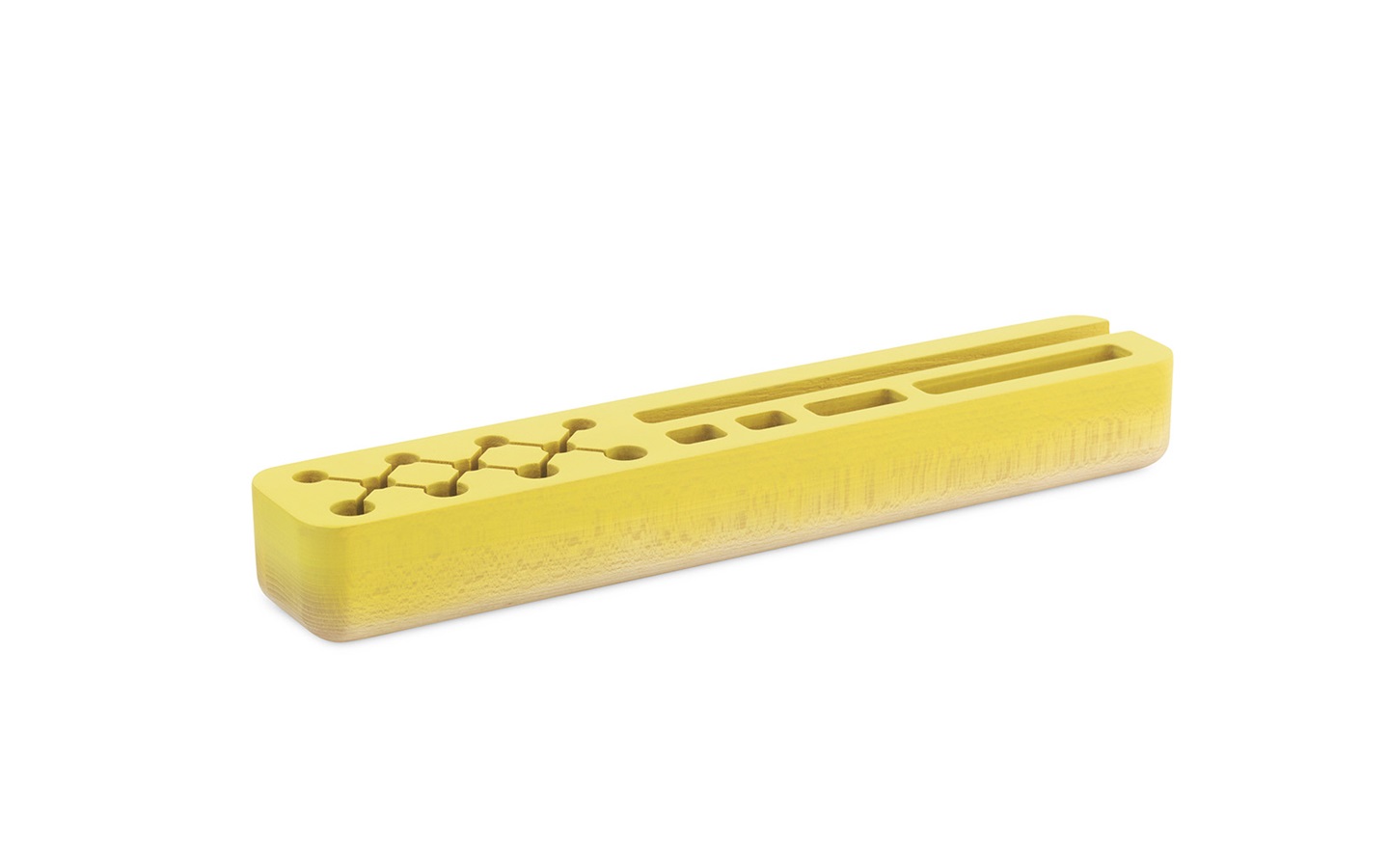 Chip Hooks
The Normies
Normus, Norm, Norma, Normfred and Norm Norm,
 a fanciful family of decorative figures created in the intersection between the abstract and the figurative.
Ichinisan
The group consists of a penguin, a parrot and a robin. 
Crazy and cute, with an exclusive look due to the dark wood and meticulous design for sure will put a smile in your face.
Posh Cushions
Have an unmistakable fashion feel, brought on by the eclectic interplay between patterns and colours, which one is your favourite?