In Copenhagen's Nørrebro neighbourhood, stands the beautiful light-filled apartment of Menu's 24 year old design director Joachim Hornbek Hansen. For Joachim, having an acute sense of style and design runs in the family; his grandfather founded the Danish design company in 1976 which his father currently runs. 
Creativity and innovative thinking were key when designing this space. The apartment is made up of two modest flats,  one set up on the other, connected through a beautiful, black, steel staircase.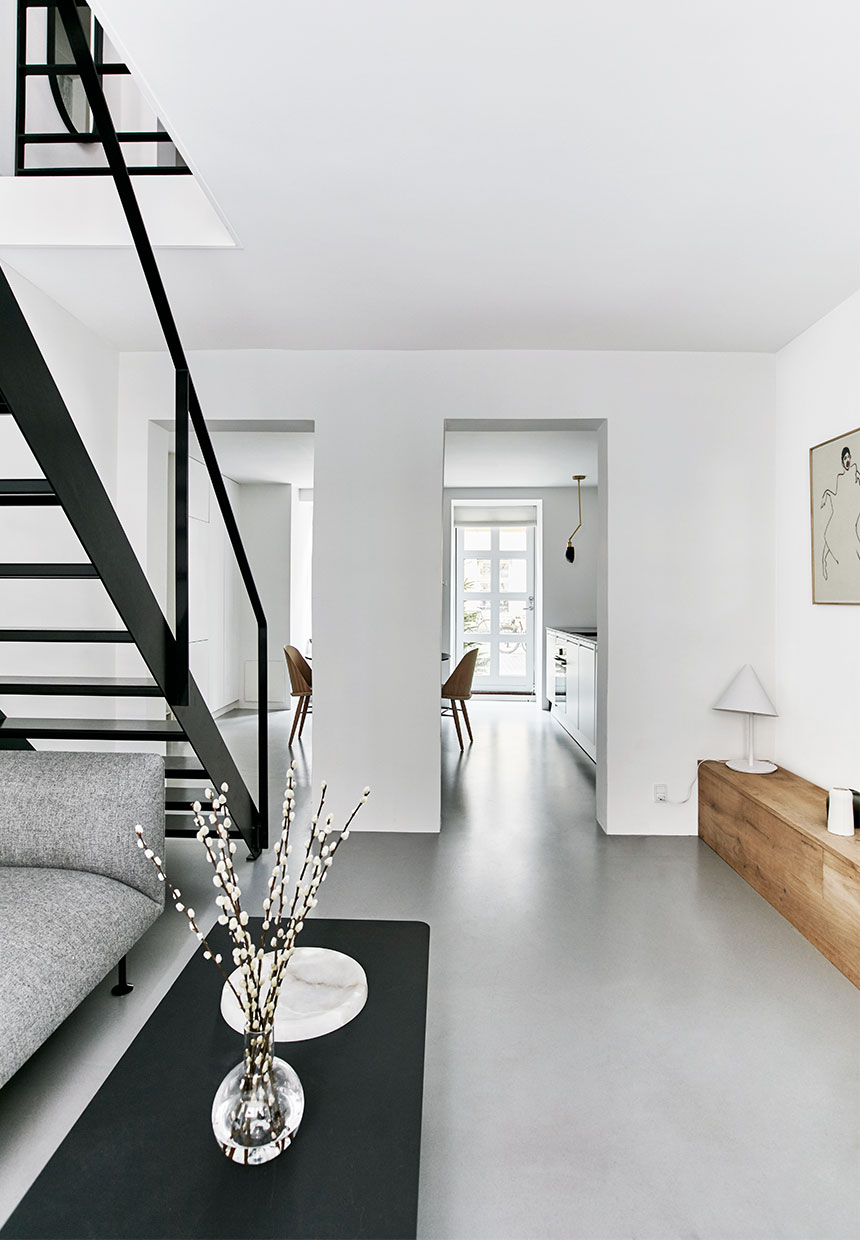 The space is continuos through out the flat giving liberty in movement while reducing walls that divide it. With minimal decorations and furniture, the flat has been decluttered  to allow as much natural light as possible flow inside.
Below: an Afteroom coat hanger greets Joachim and his guests as they enter the apartment.
The Plinth coffee table below displaying greenery in a beautiful Echasse vase complimenting a beautiful Snaregade table (Norm Architects) that is surrounded by Syness dinning chairs topped by a beautiful Copenhagen Pendant designed by Space Copenhagen for &tradition.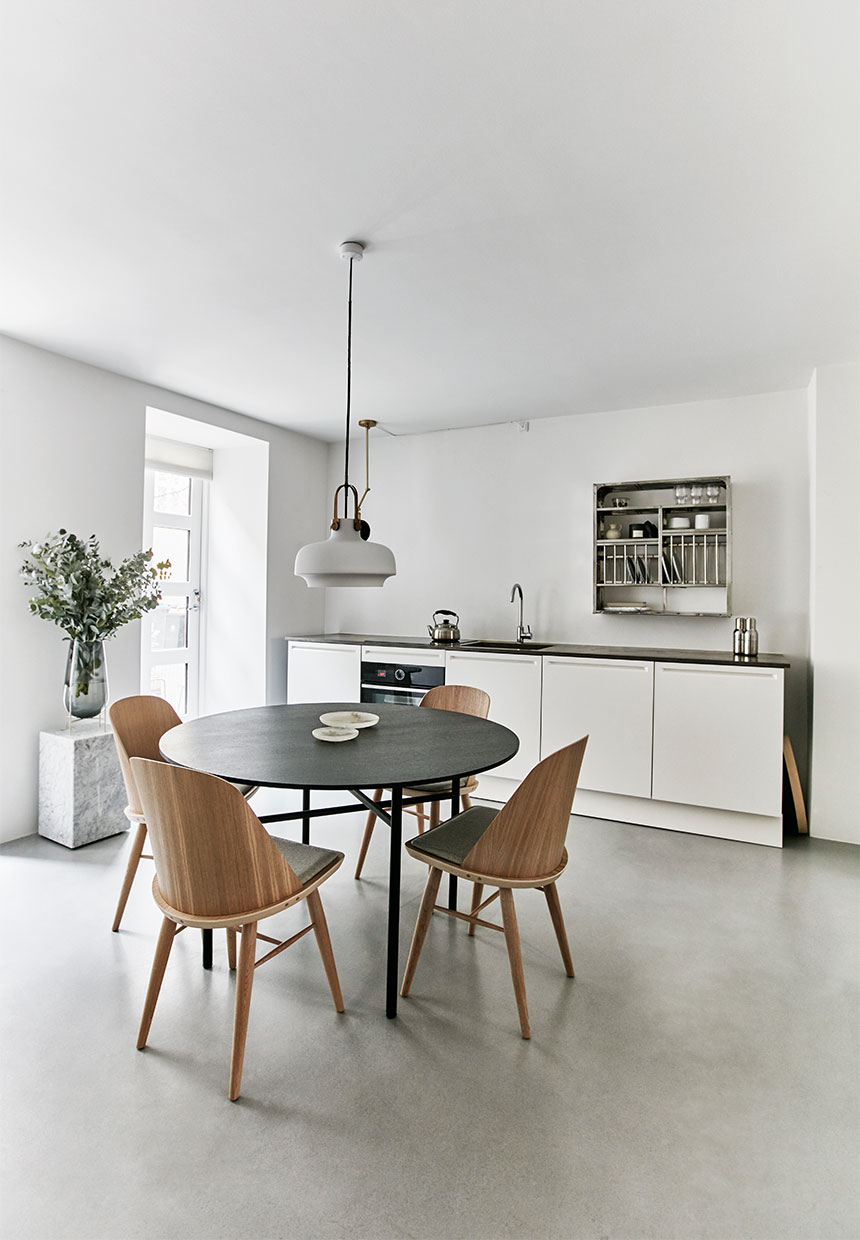 Masculine neutral colours like black and grey dominate the space and mix smoothly with the natural wood textures. The light grey epoxy floor gives a uniform feeling throughout and is also very low maintenance. 
Below, one of our favourites: The Walker ceiling lamp - Soren Rose -creates a statement of minimalistic protagonism, an aesthetic accent that uplifts the kitchen completely.
Most of the furniture is of course from Menu A/S and &tradition (founded by Joachim himself in 2010)
Below: The Menu living room - a (studio) WM string lounge chair, next to a Godot sofa and coffee table designed by Iskos-Berlin, accompanied by Arne Jacobsen's beautiful Bellevue floor lamp in black/ bronze.
In the upper floor (flat) the mood changes into a cozy atmosphere with a dark-stained wooden floor. And to top it a Septembre sofa with a Plinth coffee table and a beautiful Green leaves - print by Norm architects for Paper Collective. Notice also the Socket Occasional lamp designed, again by Norm architects.
The office corner - a Pallette desk and Catch chair - both designed by Jaime Hayon. and next to it a Warren lamp (Soren Rose) with beautiful huge lightbulbs.
 Not bad for a 24 year-old huh?
For more information on products from &tradition please email your enquiry to hello@crioll.nl
Thanks for reading!